2018 NCKU Taichung Annual Alumni Conference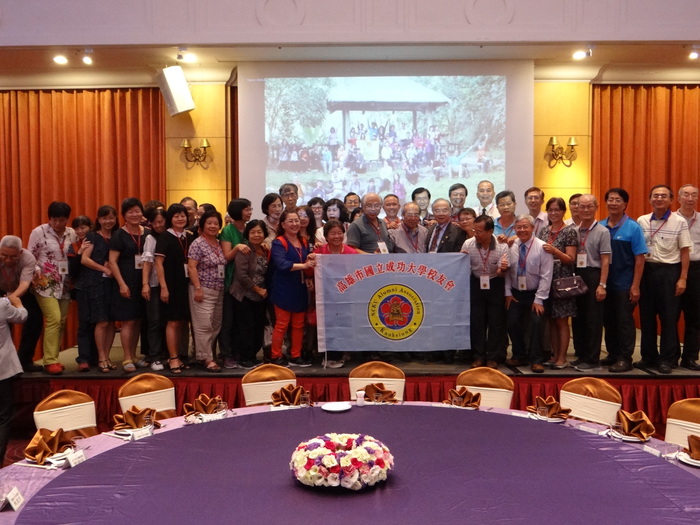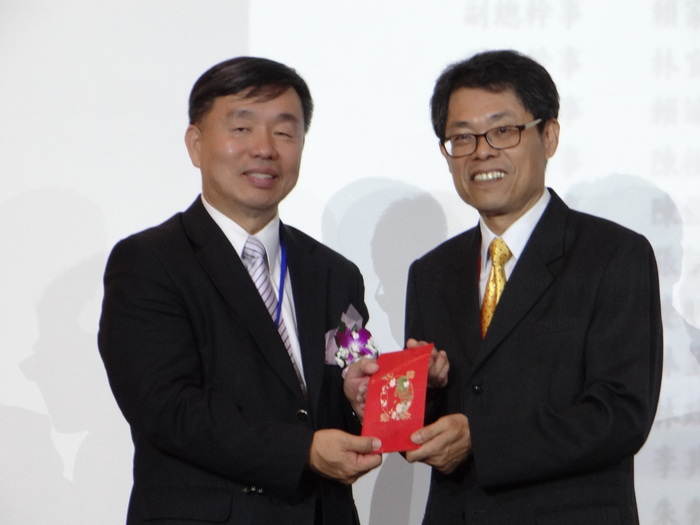 2018 NCKU Taichung Annual Alumni Conference
Essay/陳耀中 Photography/陳耀中
National Cheng Kung University held its Alumni conference on August 8th at the Lin Garden Hotel in Taichung. The conference is the 12th annual alumni conference includes Mr. Han Taw Chen who is the director of the Alumni Association Center, as well alumni from Taipei, Tainan, and Kaohsiung. Under witness, Taichung Alumni successfully selected its new chairman, Ms. Lu Xi-Ming.
From the beginning of the conference, all alumni raise to sing the NCKU anthem, the atmosphere was full of enthusiasm and coherence of each individual. Afterwards, the chairman walked in on the red carpet with cheering from all surroundings. Taichung Alumni chairman, Hu Jian-Lei started off with a poetry by Tao Yuan Ming expressing his gratefulness and the supports from the seniors during his term. During the handover, Mr. Hu wrote down blessings and wishes for the new chairman and sticks it on a photo of NCKU's well known Eucalyptus tree. The new chairman, Ms. Lu continued with a powerful speech promising that the Taichung Alumni will be stronger and bring the society more convenience.
National Cheng Kung University's principal Dr. Huey-Jen Jenny Su couldn't attend this event due to public affairs, therefore, Mr. Han Taw Chen, director of the Alumni Association Center represented her. Director Chen started off the speech with a great news: Taichung Alumni Ou Zheng Ming has been selected as 2018 Distinguished Alumni. The two nominees from Taipei Alumni Association was also selected. Director Chen also shared the new conception of inviting companies' chief executives along with alumni to create a corporative connection and expects great growth in the future.
The representatives that attended this year's annual alumni conference are the Director from Alumni Association, Han Taw Chen. Former Director, Mou-Yung Yeh. Deputy Director, Ming Chyi Pai, and the director from Computer and Network Department, Jiang Rong Xian. Each sector also send representatives, the Alumni Conference held in Taichung was quite successful.